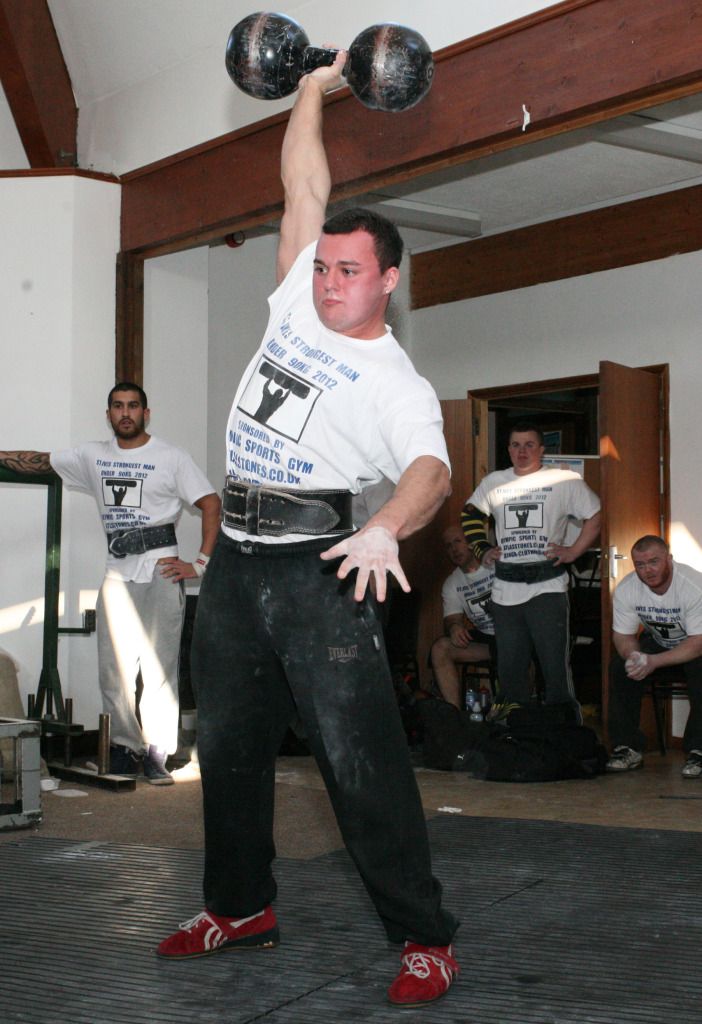 Shane Jerman competing in St. Ives u90kg 2012
Vikingr Strongman Clothing are already sponsors to veteran Worlds Strongest Man competitor Mark Felix and up and coming superstar and 105kg log lift World Record holder Graeme Hicks who both do a fantastic amount of work for the brand ..
We have done some small sponsorship deals with a few olympic lifters, powerlifters and strongmen and are currently in talks with California Strength weightlifting team about a possible relationship .. When the right people come along that fit our brand we are keen to help that person in return for the fantastic publicity they can fetch our way ...
Due to a recent run of excellent form Vikingr Strongman Clothing have struck a deal with BSM u80kg Champion of 2012 Shane Jerman as he embarks on a mission to get to the U.S.A and win the 175lb category at the Arnold Strongman 2013 .. He is a fantastic athlete and i am quite sure that he has a great chance of winning this massive competition..
We will be following him on his build-up to this fantastic competition with our video team led by professional production crew Gaz Britton & Co. . We will be doing an interview and following some of his training sessions . Shane will also feature in our "Summer range" adverts in Muscle and Fitness magazine ..
Shane has a great attitude towards training and is a really liked guy outside the gym too ... He is what the brand Vikingr are all about ...
Shane is a fantastic advert for the smaller guys who maybe dont believe that they can compete in strength sports .. Not only is he fit and really well conditioned but he has immense static strength as seen in his recent event win in the Car deadlift at the under 105kg Northern Championships .. Shane has a 300kg conventional deadlift, a 132.5kg log lift and a huge Stone lifting ability where his best Atlas stone load is 175kg to 48" box.
A normal events session for this 80kg athlete is shown in the next video where he nearly completes the BSM 260kg Yoke / 160kg Duck Walk event twice over in one go !!!
Shane training session at Salt Ayre Sports Centre in Lancaster
Follow Shanes YouTube Channel @
lolatshane
Shane Jerman is the Master of the "One Motion"